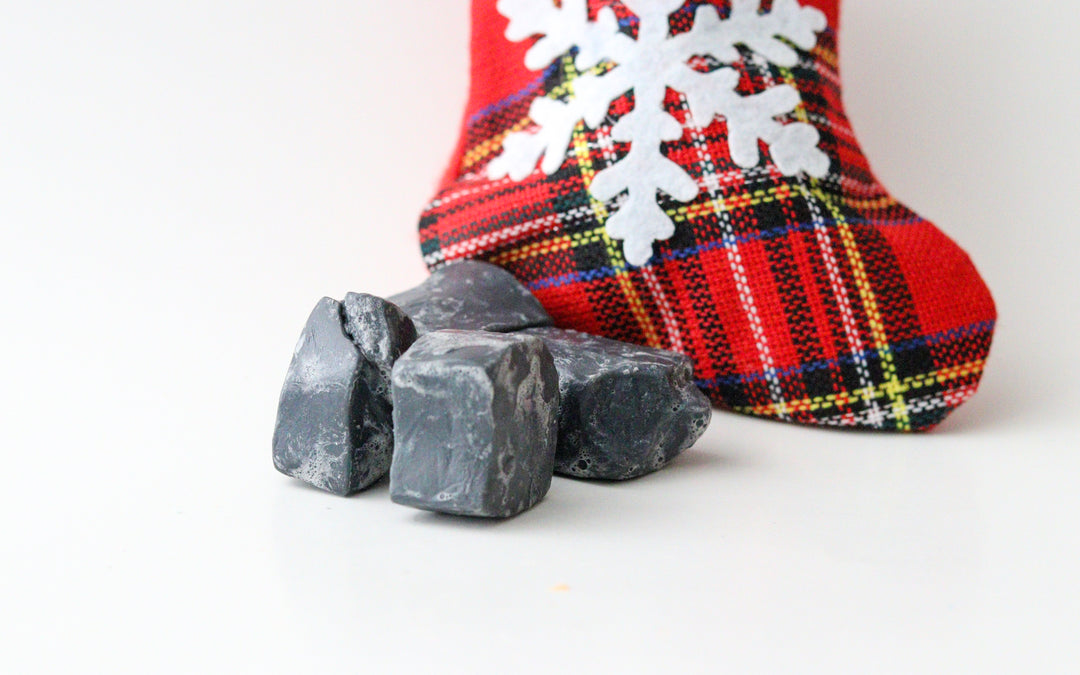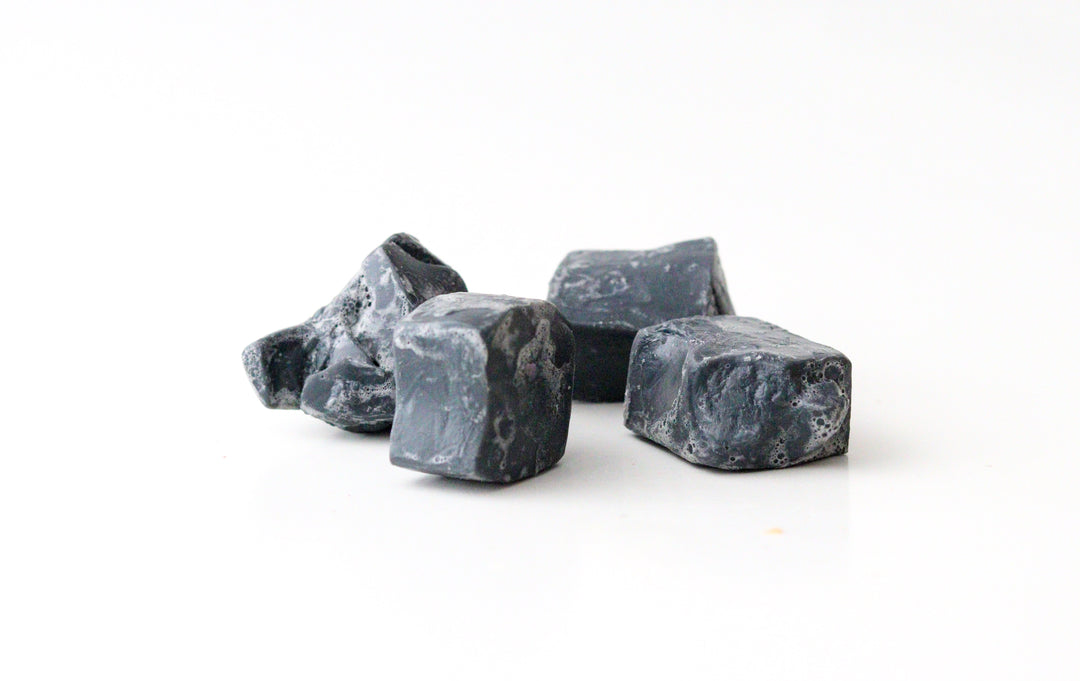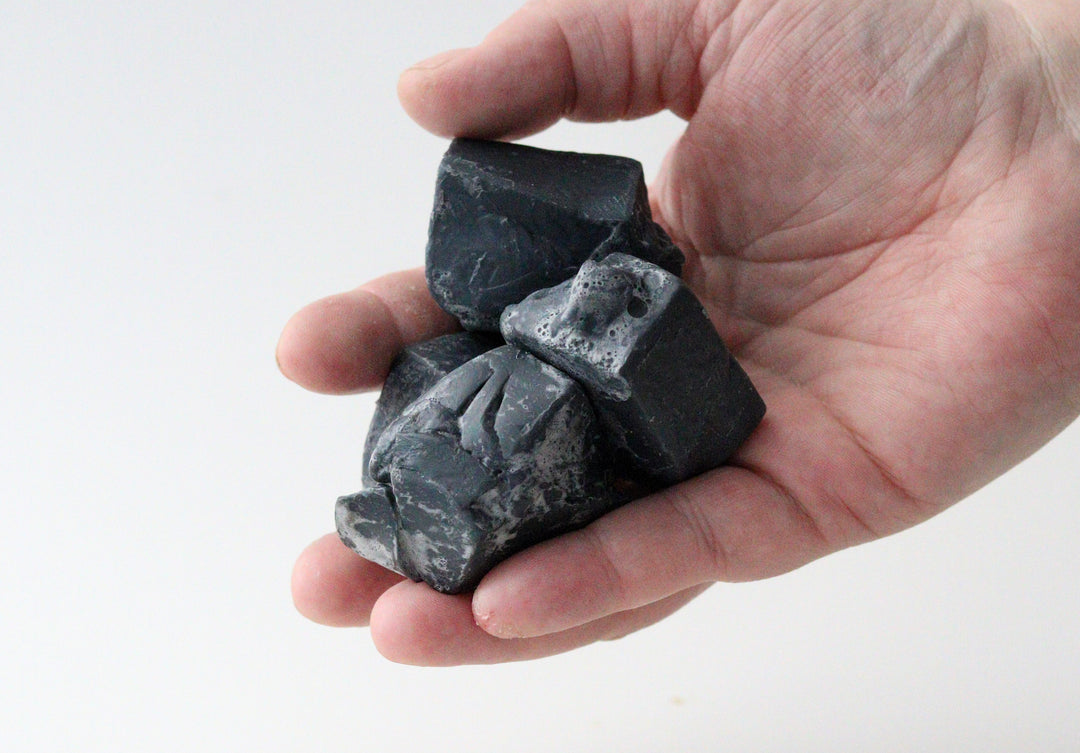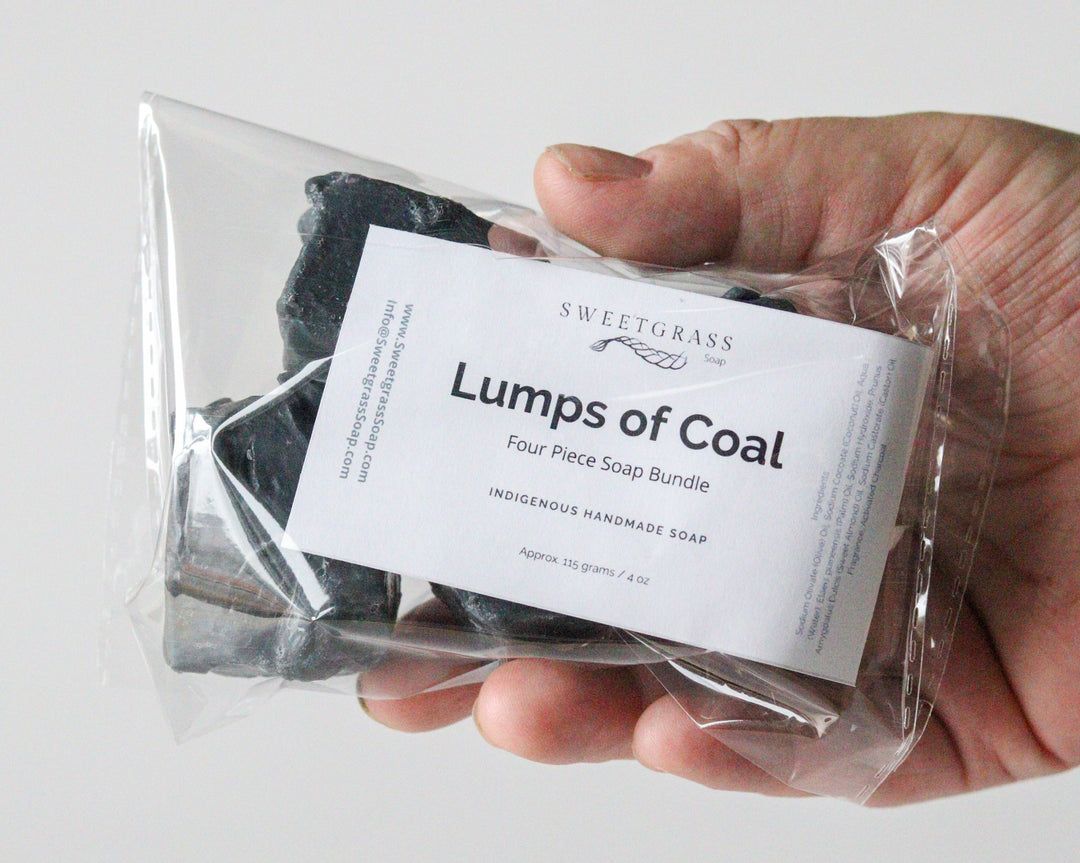 Lumps of Coal Soap
---
Earth-friendly formulation
Looking for the perfect stocking stuffer? These Lumps of Coal soap are a fun spin on holiday gifts, made with activated charcoal and scented with an Alpine & Eucalyptus fragrance, these lumps of coal soaps won't last so order yours today, there is limited stock available. Sold in packs of 4, stocking not included. 
Sweetgrass's soap bars are approximately 4 oz / 115 grams. Store Soap on a ventilated surface to allow air flow, this will lengthen the life of your soap. Every bar of soap is unique, the colour and design will vary. Our soaps are 100% Vegan and do not contain sulfates, petroleum, parabens or phthalate.
What's in it? Sodium Olivate (Olive) Oil, Sodium Cocoate (Coconut) Oil, Aqua (Water), Sodium Butterate (Shea Butter), Elaeis guineensis (Palm) Oil, Sodium Hydroxide, Prunus Amygdalus Dulcis (Sweet Almond) Oil, Sodium Castorate (Castor) Oil, Fragrance, Activated Charcoal
Sweetgrass Soap is committed to using only natural ingredients in our products. We carefully select earth-friendly formulations that are not only gentle on our skin but also minimize harm to the environment. By choosing Sweetgrass Soap, you can be confident that your products are never tested on animals.
At Sweetgrass Soap, our commitment goes beyond crafting exceptional skincare products; it's about honoring our roots and the values that shape our brand.
Our journey is guided by principles deeply rooted in Indigenous wisdom and a genuine passion for healthier, happier skin. Here are the values and commitments that drive us:
Our Indigenous Roots: We take pride in our Indigenous heritage, drawing inspiration from our traditions, while being a modern Urban Indigenous entrepreneur
Innovative Formulation: We blend ancient wisdom with modern skincare science to create products that are both time-honoured and cutting-edge.
Skin First: Your skin's health is our priority. We create products that promote radiant, healthy skin while avoiding harsh chemicals.
Nature's Bounty: We believe in the power of nature. Our products are crafted using natural ingredients sourced responsibly and sustainably.
Your Voice Matters: We value your feedback and strive to create products that meet your needs and exceed your expectations.
Exceptional Service: Our customer service is as exceptional as our products. We're here to assist and ensure your Sweetgrass Soap experience is outstanding.
Free Local Pickup available in Langley, BC
Free Shipping on orders over $100